By now, everyone understands the repercussions of spending too much time out in the sun unprotected. In the short term, you might be dealing with a wicked sunburn, and in the long-term, unfortunately, exposure to the sun's harmful ultraviolet light can cause skin cancer. Needless to say, it's of the utmost importance to protect yourself on a regular basis.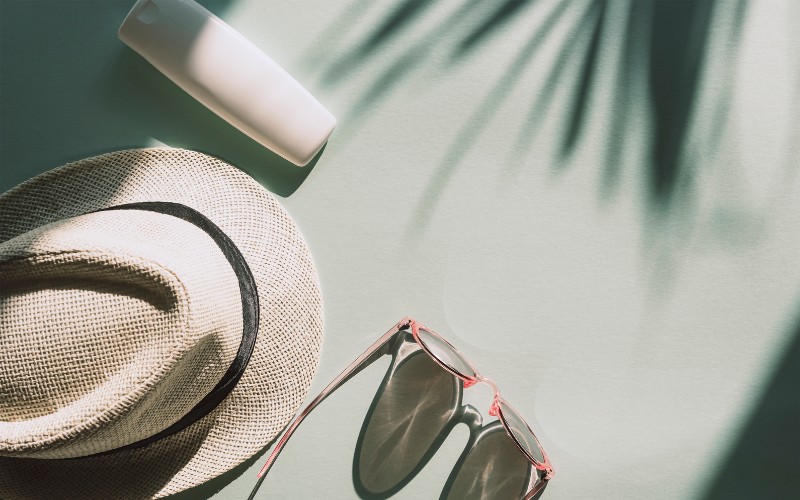 The two best ways to protect yourself are by using clothes and sunscreen to protect you. Hats are one of the most important tools you have against the sun. So, which is better—hats or sunscreen? Here's what you should know when getting ready for a day in the sun.
The Pros and Cons of Sunscreen
Sunscreen is truly a wonderful invention. No matter what you're wearing, sunscreen can provide you protection for two hours at a time. That being said, sunscreen comes with a lot of setbacks. 
For example, if you accidentally miss a spot, you may end up getting burnt. Sunscreen can be difficult to apply on hard to reach areas, like your back, by yourself. Also, there are a lot of people who don't take reapplication seriously. Sunscreen won't protect you if you don't reapply at the appropriate time, especially If you're sweating or immersed in water.
The Pros and Cons of Hats
Wearing hats as sun protection is actually one of the most effective ways to prevent skin damage. According to a 2013 study, "findings suggest that shade and protective clothing may be more effective than sunscreen, as typically used by Americans." Certain styles of hats certainly fall under this idea of protective clothing, making them a great sun solution. 
Hats and other clothing are effective at protecting you from the sun as long as they're made from a material with a strong UPF rating. A strong UPF rating is considered 30 or higher.
If your hat has a UPF rating of 40, then up to 97 percent of UV radiation is being blocked by the material! That's really impressive when you consider that a cotton t-shirt only has a UPF rating of 5. 
As long as you're wearing a sun protectant hat, you're good to go, unlike sunscreen, which requires reapplication. Outside of UPF rating, you should also ensure that the hat you're wearing is providing you with appropriate coverage.
Mission cooling bucket hat on Amazon, with UPF rating of 50.
Even if your baseball cap had a great UPF rating, it still wouldn't be shading the back of your neck. Opt for wide brimmed bucket hats, sun hats, or boonie hats to provide that appropriate amount of shade. 
The only real con of wearing a hat for sun protection is that you may feel a little warmer outside. Plan accordingly by packing water and spending time under other sources of shade.
Hats or Sunscreen?
Ultimately, hats provide better protection from the sun for your face, neck, and shoulders than sunscreen can. That being said, a hat can't protect other parts of your body. Either purchase clothing with a high UPF rating to cover the other areas of your body or use sunscreen. Just don't forget to reapply!