Every face shape is beautiful in its own way. All the elusive face shapes have unique structural features that make them different from the other. One of the most beautiful and common face shapes among women is the round shape. Almost every other woman has this face type.
Celebrate your beauty gracefully with different hijab styles that make you even more beautiful. The world may say otherwise, but don't let that stop you. Here are some chic hijab styles for all the round-faced ladies out there!
Turban Style Hijab
The turban-style hijab is an adaptation of the African culture. It can be worn in different styles with voluminous pleats. Women these days are adopting this chic headwrap all over the world as a fashion statement. It is ideal for beauties with a round face.
The tight grip of the turban adds a structural illusion to the face, making it more defined. Your jawline will appear softer, and you can easily rock this look with a pair of earrings!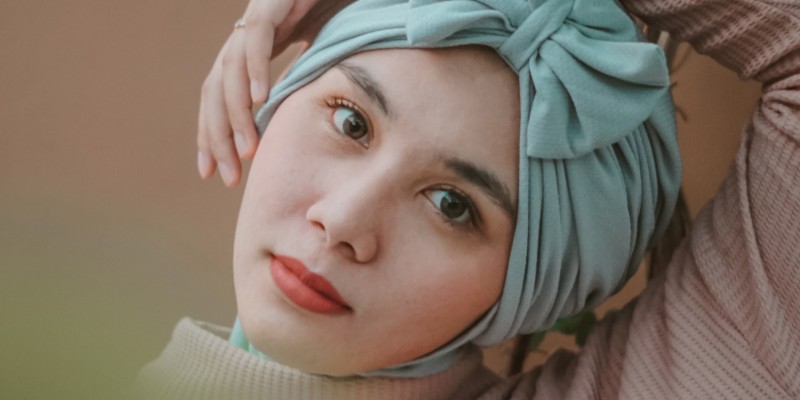 The Parisian Knot
The Parisian Knot is a creative and modern version of a simple tucked-in hijab style. It is minimalistic and adds a sophisticated vibe to your look. You can go for a printed or solid-colored fabric to get a polished knot on the side. It takes attention from your jawline, while the angular top adds more dimension to the face.
So, the next time you have an important corporate event or a party, make a statement with this simple Parisian-style knot.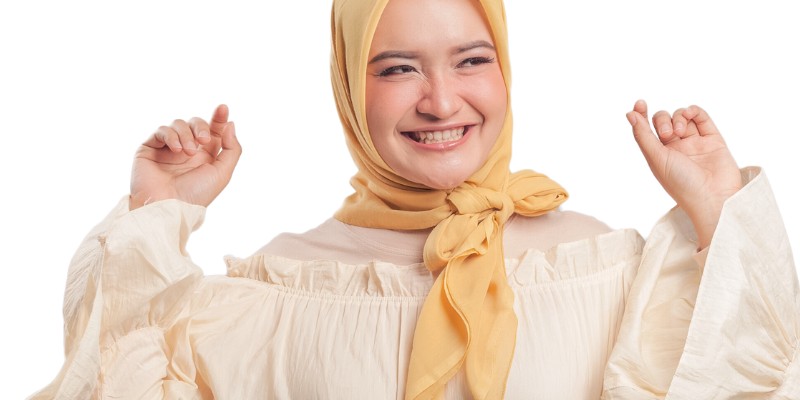 The Loose Hijab
One of the most popular and modern hijab styles is the loose hijab style. It looks absolutely stunning on all faces. Pair this style with an under cap. Drape the scarf in a way that a part of your cap is visible. This little trick changes the construction of your face, giving more angles. Casually drape it on the shoulders and loosen it from the jawline to make it softer. Cotton, chiffon, and linen work best with this style.
Voluminous Drape
There are so many ways to get a voluminous look with your hijab. The sophisticated drapery makes the hijab look luxurious and chic. You can add multiple layers and pleats to get some extra flair to go with your beautiful round face.
These are some simple hijab styles for all the round-face-shaped modest women out there.