As one of the main tourist attractions in London, the British Royal Guards are familiar figures outside of Buckingham Palace. Also known as the Queen's Guard, they are recognized for their often stoic appearance, red coats, and tall Bearskins – the name of their quintessential hats.
Standing at around 45cm long, the Bearskins are unsurprisingly attention-seeking accessories. More intriguingly so, they carry within their history some fascinating and controversial aspects.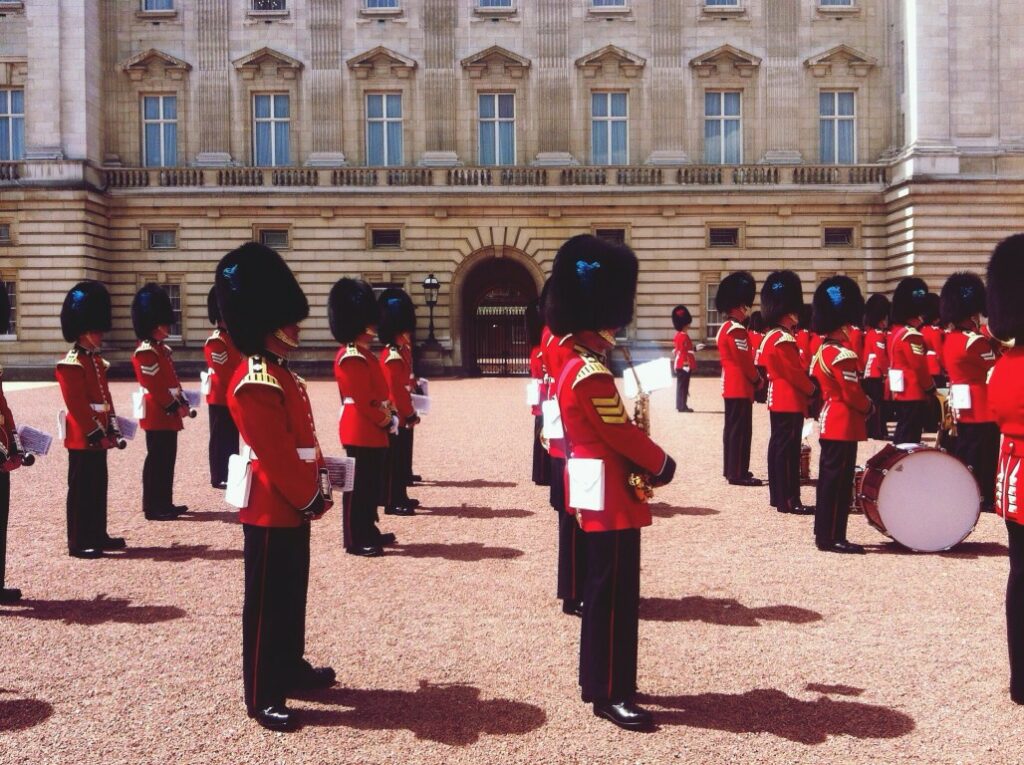 The Emergence of the Bearskin hats in Britain
The hats first made their appearance in the country in 1815, following the conclusion of the Battle of Waterloo. Originally worn by Napoleon's army, the hats were taken by the British after their victory over the French, quickly becoming a symbol for their triumph. The large headpiece has been said to have had the purpose of making French foot soldiers more intimidating during battle.
It may be surprising to find out that these hats were actually worn in battles due to their inconvenient size. While still probably not the most comfortable fighting attire, the hats are only said to weigh about 680 grams, despite their exaggerated height. This is possible because of an interior that is structured like a basket, leaving plenty of hollow space within the piece.
Today, they are used in the United Kingdom as part of a ceremonial dress meant to carry on certain traditions. The Guards seen wearing Bearskins in royal sights all over Britain work in rotation between other military duties.
Brexit May Cause the End of Bearskin Hats for the Queen's Guard
The Brexit vote has led to speculative talks about the possible banning of fur products within the United Kingdom. The move away from the European Union means that the nation has more autonomous control over establishing new bans, such as fur. At the end of 2020, a letter from the country's Secretary of State for Environment, Food, and Rural Affairs, George Eustice, confirmed that the government would begin an investigation on the matter.
Animal rights activists have long protested the use of bearskin in the Guard's uniforms, but throughout the years, it has been said that no appropriate synthetic alternative was found. If the matter moves forward in the future, though, it seems unlikely that the style would be banned solely on account of the material.
The public upset over the issue has resulted in confidentiality regarding the identity of the manufacturer. The army has previously stated that the pelts are bought from a yearly cull that aims to control the population of Canadian bears. Ranging in cost between £650 to £880 each, the hats are long-lasting investments, said to possibly last up to 40 years, and at least 20 considering their continuous exposure to the elements.
Beyond the cultural value that can be attributed to such a well-known uniform, the implications of British Royal Guard's Bearskin continues to reflect many of the values – old and new – of the country.