When you're trying to stay warm and dry in cold weather, the last thing you want is for your head to get wet. Hats and scarves can keep your head warm, but they don't always do enough to keep out the rain. So what options are there for waterproof beanies on the market?
Beanie hats can be waterproof if they're made from water-resistant materials, such as acrylic yarn. Waterproofing will always add to the product's price and be listed explicitly in the features for sale.
We'll look precisely at what a beanie hat is and what the waterproofing options are. Given that many beanies are made out of wool, you must check the composition of your new beanie hat to make sure you get what you want.
How Beanie Hats Are Waterproof
Generally, a beanie hat refers to a head covering that uses triangular-shaped pieces of cloth held together by a button at the top. They got their name due to that top button's size, which is about the same size as a bean.
Often they are constructed out of wool, felt, leather, silk, and synthetic fibers. Natural materials are unlikely to be waterproof by default as this is not necessarily useful. Synthetic fibers, however, are specifically manufactured to be waterproof.
The popular fabric choice with many beanies that are listed as waterproof is acrylic yarn. Acrylic yarn shows high resistance to water and thus is ideal waterproofing material.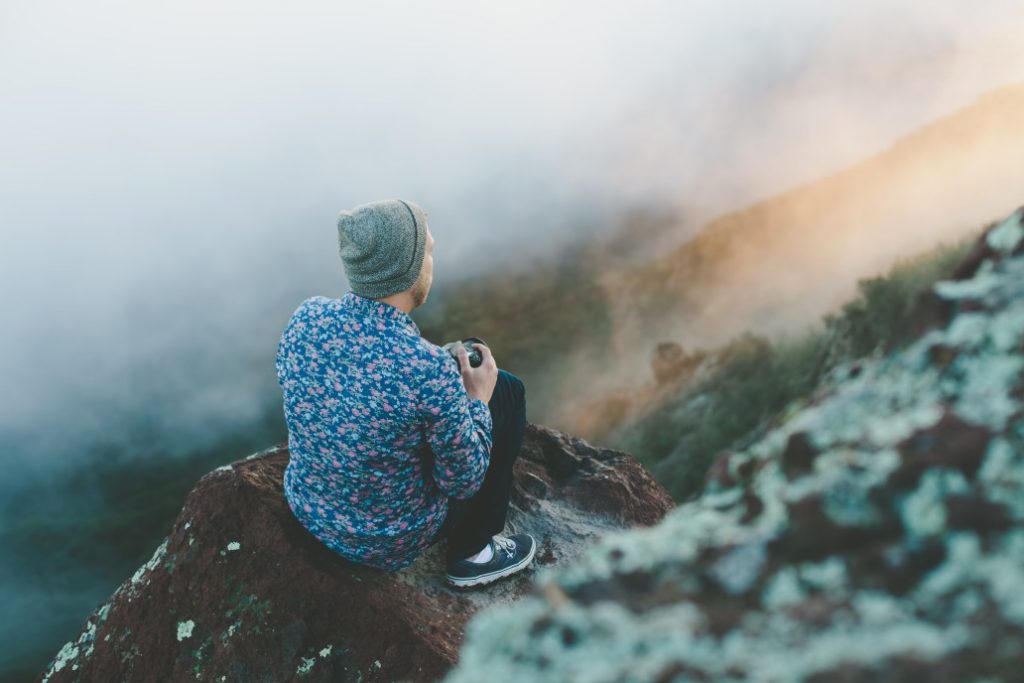 The beanie is a knitted cap that is typically used in colder weather. This style has more of a tapered appearance, allowing the knitted hat to hug the head better and keep the heat from getting out. Read more about the difference between summer and winter beanies in this article.
Modern versions of these knitted beanies are made out of synthetic fibers to be more water-resistant than wool versions are. They can come with various attributes, including ear protection, brims, or a balaclava to protect or cover the entire face. These additions to the beanies are often waterproof, as well.
Reasons Why Waterproof Beanies Are Useful
Given the weather conditions that beanies are needed for, keeping your head warm and dry is an essential and sought-after feature.
While it may not be raining in any significant amounts in snowy conditions, as the snow settles on your head and melts with your body heat, it can saturate your hat with liquid.
Water getting into contact with your skin can result in a lowering of body temperature. Your risk of hypothermia will go up if you have wet clothing on.
For example, many beanies that retailers like Amazon sell are billed explicitly as being waterproof. The SEALSKINZ line of products is made of 100% acrylic fibers, promising to keep all water off your head.
The unisex SEALSKINZ Waterproof Beanie from Amazon is designed for icy weather and offers three layers of construction to make sure there is insulation and comfort. If you're concerned about severe weather, this seems like a great choice.
Conclusion
Waterproof beanie hats are easy to find and should offer much more protection from the elements than a traditional knitted beanie made of wool.