Many of the most popular sports have a hat associated with their uniform or gameplay. Baseball caps immediately come to mind when you consider sports and hats.
These sports hats have been worn since 1849 when the New York Knickerbockers first introduced caps. 
Players who wear hats that you may not have considered are tennis players and winter sports competitors. Tennis players often wear visors, while competitive skiers wear beanies. With so many hats in sports, it begs the question, why? Here's why hats play an important role in sports.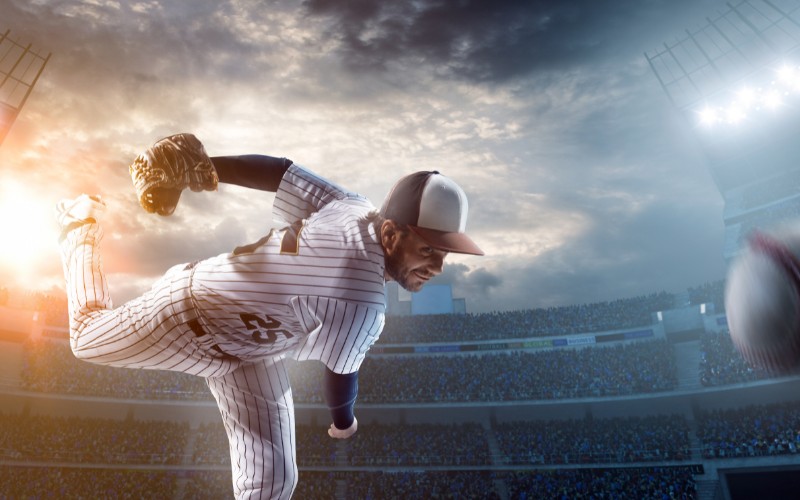 Hats differentiate teams and players.
When you're playing for a huge stadium, it can be challenging to keep track of who's on what team. Hats play an important role in sports because they differentiate players.
Teams have different colors and logos so their fans can keep them straight. Not sure who to cheer for and who to boo? Look at the hat! 
59FIFTY ball game hats on Amazon
Hats protect from the sun for outdoor sports. 
It's hard to keep your eye on any ball if you have sunscreen dripping into your eyes. That's why tennis players and baseball players wear visors.
These hats protect from the sun, so they don't need to lather up with sunscreen. Sports hats have saved players from wicked sunburns on more than one occasion. 
Hats allow players to see better.
The sun can seriously disrupt a player's visibility, no matter what time of day it is, or if you're playing a night game, bright lights illuminate the field for gameplay and spectators.
Bright lights can make it difficult to see the ball, your opponents, and your teammates. That's where hats come in. 
Any visor or cap will shield the player's eyes from the light. Ever seen a soccer goalie wear a regulation-approved hat? A hat can keep a goalie's eyes shielded so they don't allow a goal to slip through. Players who miss the ball while wearing a billed hat can't blame the sun. 
Hats keep players warm or cold in intense temperatures.
The hottest baseball game ever recorded was in 2017 between the Los Angeles Dodgers and the Houston Astros. At first pitch, the temperature was 103 degrees! Hats play an important role in sports because they can help regulate the temperature of the players, even when the weather isn't predictable.
Baseball hats keep players out of the heat, while beanies can protect winter sportsmen and sportswomen from frigid temperatures. Hats can protect players even in brutal temperatures. 
Hats help in the rain.
Some games happen rain or shine. A bill can keep some of the rain out of your eyes when it's raining during a game. This is particularly important if a downpour arises. 
Hats may help with the player's focus. 
The grandstands can be distracting with hundreds of fans screaming. For some players, a hat provides some visual shelter so they can focus on their task. This is why so many players have routines that involve their hats. It helps them focus up! 
Although often functional, hats play a significant role in various sports. Shelter from the elements and team identity is why hats are prevalent in many of your favorite sports.