In recent years, hats have begun to gain popularity once again. Two hat styles at the center of this so-called hat revolution are baseball caps and snapbacks. These two styles have several similarities and differences.
The difference between baseball caps and snapbacks is that baseball caps typically have an adjustable cloth strap on the back compared to a plastic piece on a snapback. Snapbacks also have a flat wide brim attached to the front of the hat, compared to a curved brim on a baseball cap.
The remainder of this article will explore the main differences between baseball caps and snapbacks. Additionally, this article will share some of the most popular and least popular styles of hats by gender.
What Are the Main Differences Between Baseball Caps and Snapbacks?
Adjustable Piece
The most notable difference between baseball caps and snapbacks is the adjustable pieces located on the hat's back. Baseball caps typically are made with adjustable cloth strips that can be loosened or tightened then secured by a metal clasp. The back of a snapback has a plastic strip with holes in it. A small plastic piece can fit through any of the holes as needed by the wearer. That plastic piece then secures itself in place within the hole. 
Shape of the Bill
Another notable difference between baseball caps and snapbacks is the bill's shape on the front of each hat. Snapbacks have a completely flat, wide brim attached to the front of the hat. Though this brim can be bent and reshaped over time, this shape varies from the baseball cap's curved brim. The brim of many baseball caps, however, appears to reach a point at the end.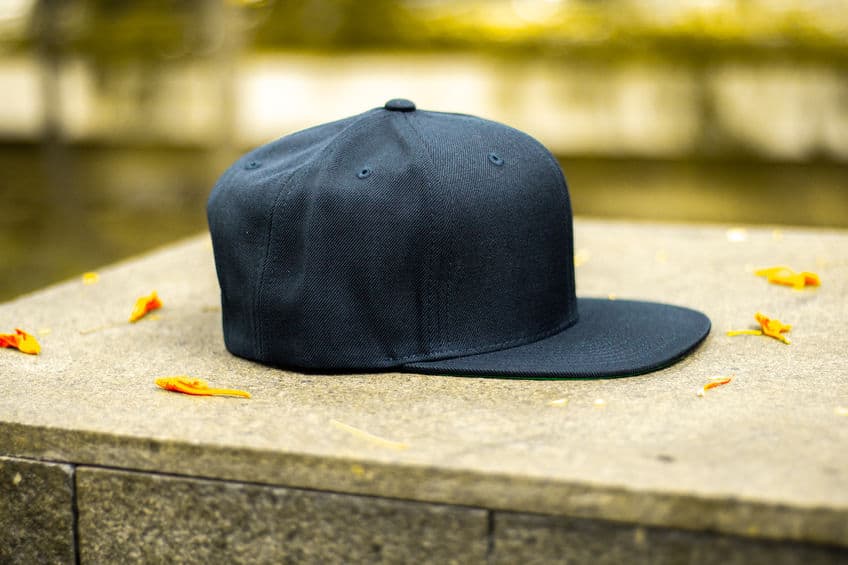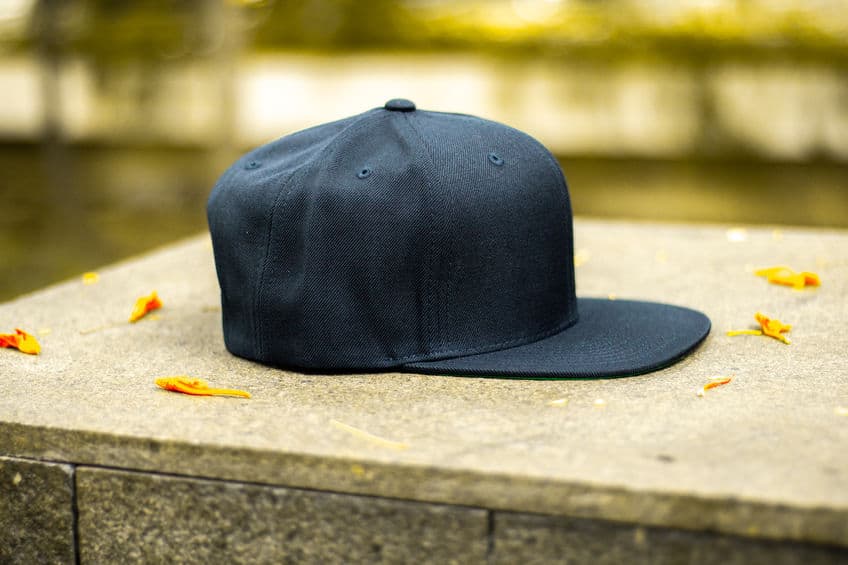 Number of Fabric Panels
One difference between these two types of hats is the number of fabric panels. While snapbacks are comprised of six panels, the baseball cap or "dad hat" only has five panels. 
Design and Style
The overall design and style of each hat vary drastically. The snapback possesses an all-around fitted, hard shape and structure. The baseball cap displays a much softer, relaxed fit, typically worn with an athletic ensemble of sweatpants and a sweatshirt, while snapbacks are paired with jeans and a tee-shirt. The baseball cap has been seen serving multiple roles in styles of different kinds as well. 
What Are the Main Similarities Between Baseball Caps and Snapbacks?
Logo on the Front
One easily recognizable similarity between baseball caps and snapbacks Is the presence of a logo on the front. It is very common that both types of hats will display logos for organizations such as sports teams. The athleisure style of both styles of hats creates the perfect surface area for consumers to promote their favorite sports team or company.
Age Group
Both hats are offered in a specific style that is geared toward a younger audience. While some baseball caps are more rustic and beat-up in style, others are comprised of bold colors, often to reflect the text or image located on the hat's front. Those bold colors are often associated with the younger sports fans who are most likely to spot their favorite team's colors through the window of a store and rush inside to purchase them. 
Price Range
Another similarity between the two types of hats lies in the price range. Typically, snapbacks and baseball caps are offered at similar price points depending on whether they are new, used, or damaged. The most expensive hat from each category can be purchased through luxury designers, while the cheapest hats can be found at thrift stores, garage sales, or in any form of resale. 
The History of Baseball Caps
The earliest version of the baseball cap was first worn in Brooklyn, NY, by members of the Brooklyn Excelsiors baseball club. The brim of the hat, originally known as the "peak," was incorporated into the design to shield the athletes' eyes from direct exposure to the harmful rays of the sun. 
Over the years, numerous styles and variations of the baseball cap have been launched. The baseball cap is, to this day, one of the most recognizable symbols in material American culture and fashion. 
The snapback is just one style or subdivision of the baseball cap. Sports fans were growing anxious for a revived, modern fit similar to that of the baseball cap. Thus, the snapback was created to promote various organizations, unify fanbases and communities, and generate revenue. Read more about the invention of the baseball cap in this article.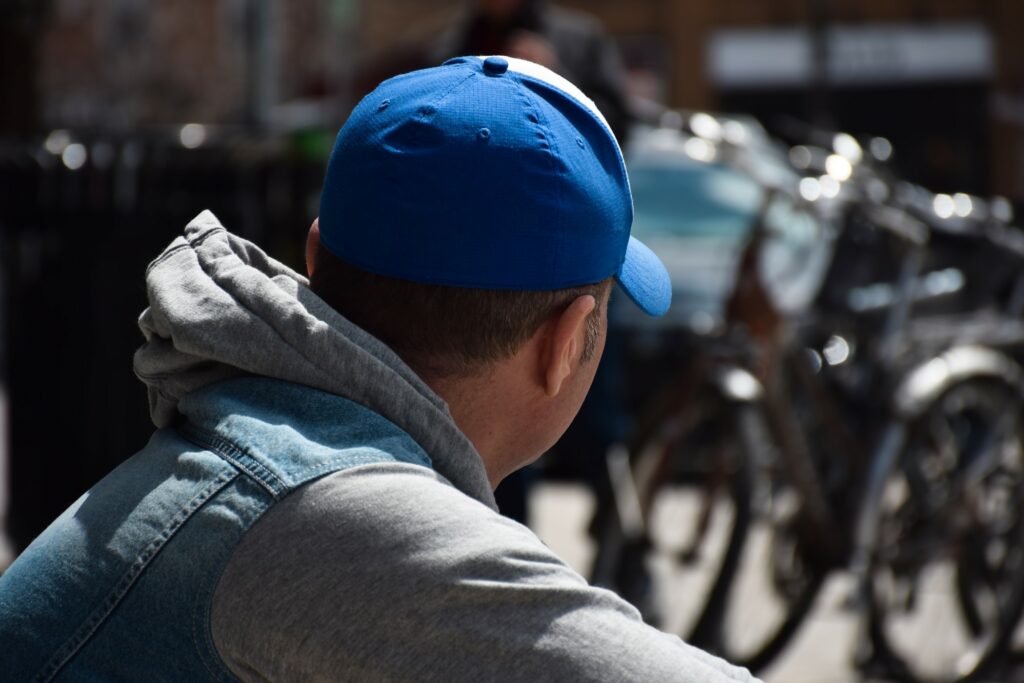 The History of Snapbacks
The snapback hat technically has roots in 1860 Brooklyn as well. This is because the snapback, when first introduced, was merely a slight variation of the baseball cap. The same is still true today. 
So why did snapbacks fail to launch into immediate popularity as the standard baseball cap did? One important attribute that the snapback lacked when compared to its predecessors was functionality. The baseball cap has thrived over the years due to the pointed brim that keeps the sun out of people's eyes. The snapback lacks this defining feature. Read more facts about snapback hats in this article.
At the turn of the twenty-first century, snapbacks began to lose popularity as fitted caps saw a rapid increase in popularity. It was not until 2011 that the United States, in particular, witnessed another significant increase in purchases on snapback-style caps. Check out this super popular classic snapback on Amazon.
What Are the Current Most Popular Types of Hat?
In recent years, thanks to show-stopping runway performances, many hat styles have grown more and more popular. Hats are, perhaps, as popular as they are because they can be worn as genderless accessories. While pastel hats adorned with flowers and feathers are tailored toward female consumers, baseball caps are intended primarily for male consumers. However, it is growing more common for females and males to wear the same styles.
Baseball caps are currently one of the most purchased styles of the hat by both men and women. Similarly, it is likely that parents may purchase smaller sizes of this style for their children to wear.
In recent years, women and men alike, particularly teenagers and young adults, have grown particularly fond of thrifting. Thrifting can be defined as a shopping trend that often leads individuals to vintage items at very inexpensive rates. Through thrifting, especially popular among younger individuals such as college students and young professionals, their clothing comes from a variety of age demographics ranging from children to juniors to adults.
Thrifting is a contributing factor to the baseball cap's survival over time because it serves as a way for perhaps items of twenty years of age or more to be repurposed. One category of clothing that can be found within any thrift store across the United States is hats, including baseball caps and snapbacks.
Conclusion
The complete revival of hats as a fashion statement has brought consumers a revival of several different styles. Two hat styles that remain among the most popular are baseball caps and snapbacks.The most obvious unifying factor between the two hat styles is the logo that may be represented on the front. 
Read more intriguing facts about baseball caps in this article.
Though different eras and new trends constantly change the way that people dress, some hats have remained popular. Both snapbacks and baseball caps have withstood the test of time and continue to be featured as part of outfits for both men and women worldwide.