Hijab has become a statement piece in the world of modest fashion. All hijabis out there want to try something different with their looks. Hats are the perfect way to take your outfit to the next level. While hats can make you stand out from the crowd, it takes a little bit of inspiration to pair the right hijab style with that perfect hat.
Here are some fashion inspirations to help you flaunt the best hat style with the right hijab for everyday to formal looks.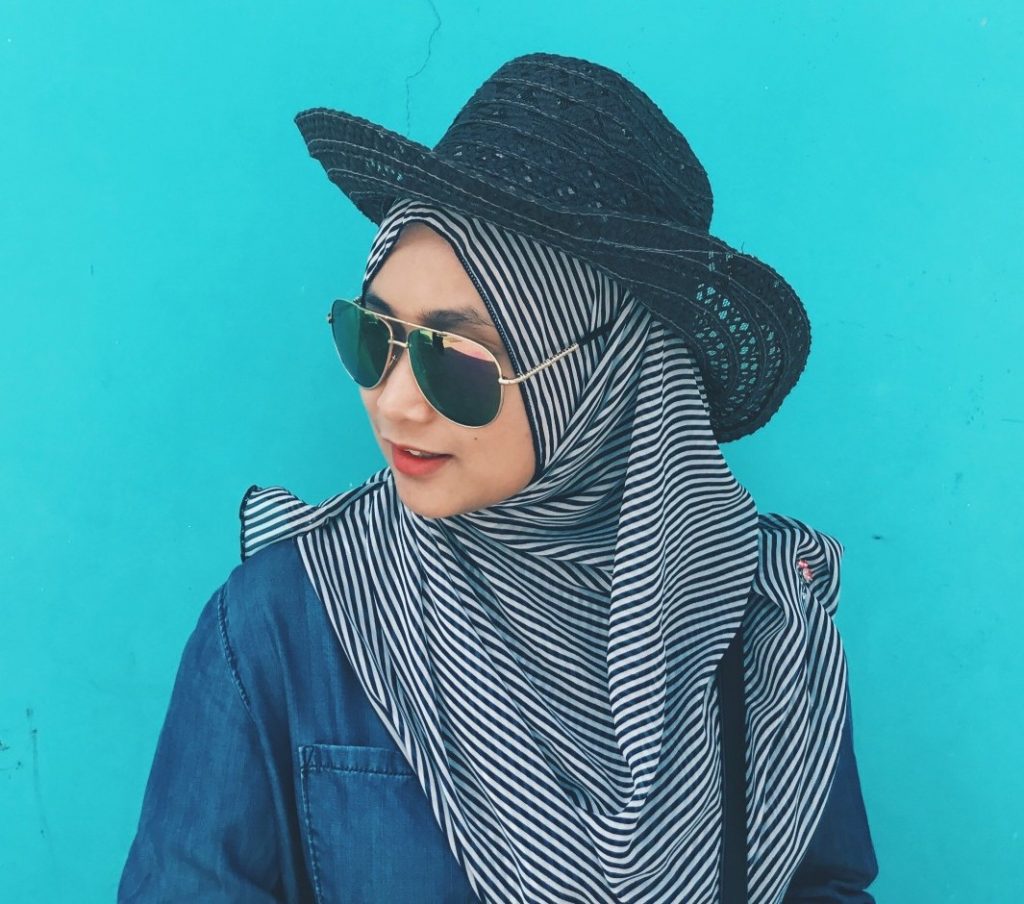 1. Chic Panama Hat
Are you feeling that your outfit is missing anything? Throw on a contrasting floppy hat on top of your hijab to make it more polished and chic. This flattering hat number is stylish yet functional. You can throw it on without any second thought on top of your hijab to score some extra glamor points!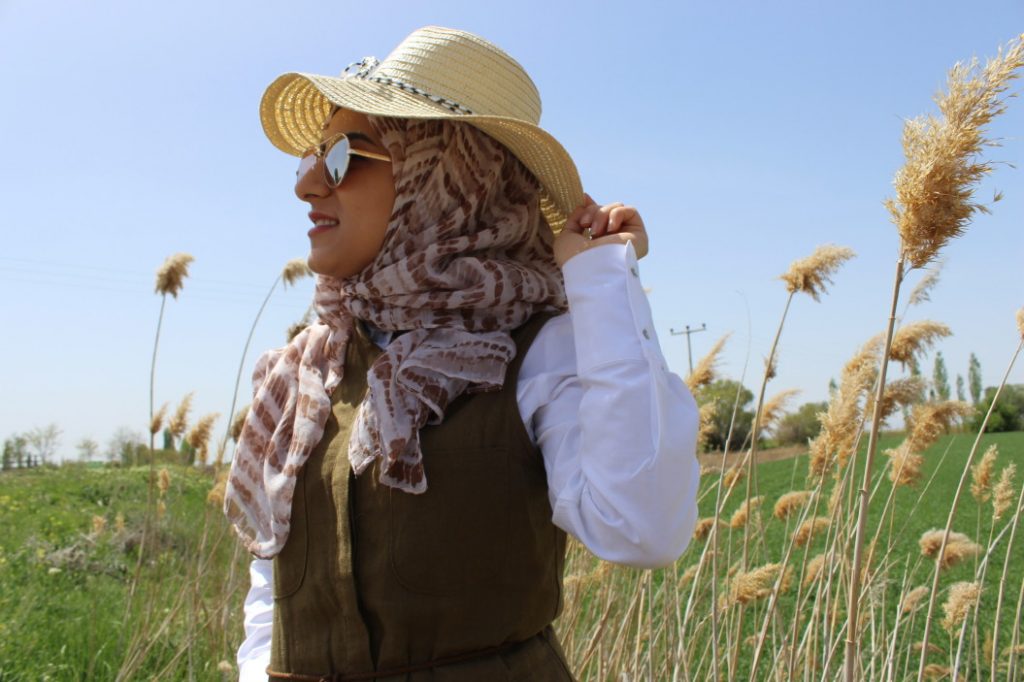 2. Parisian Beret
If you want to add a little bit of Parisian flair to your hijab, then beret will do the trick. It adds a romantic and tender appeal to the whole look, making your hijab style super fashionable. Check out these popular Parisian berets on Amazon.
Pro Tip: Keep the hijab simple, and let the beret do the talking!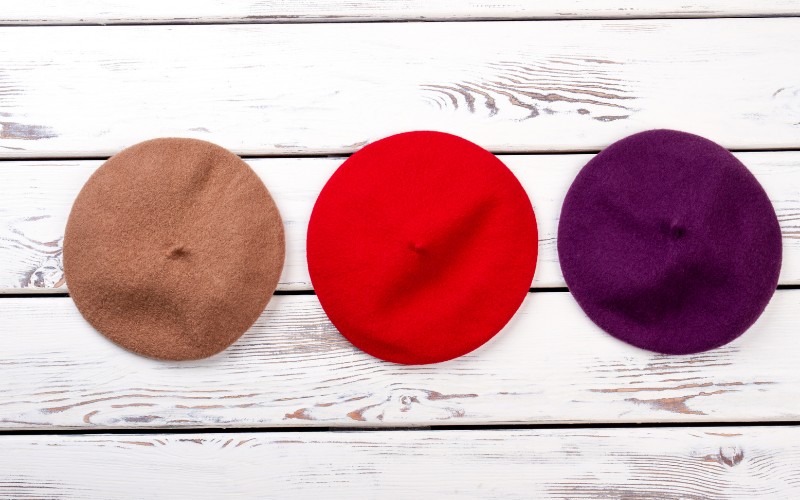 Read more about French berets in this article.
3. Faux Leather Band Gondolier Hat
A gondolier-straw hat is a perfect way to add some texture and detailing to your hijab. No matter what your hijab style is, this wide brim hat with a band can make your style look extravagant. The textured style hat is great for everyday wear.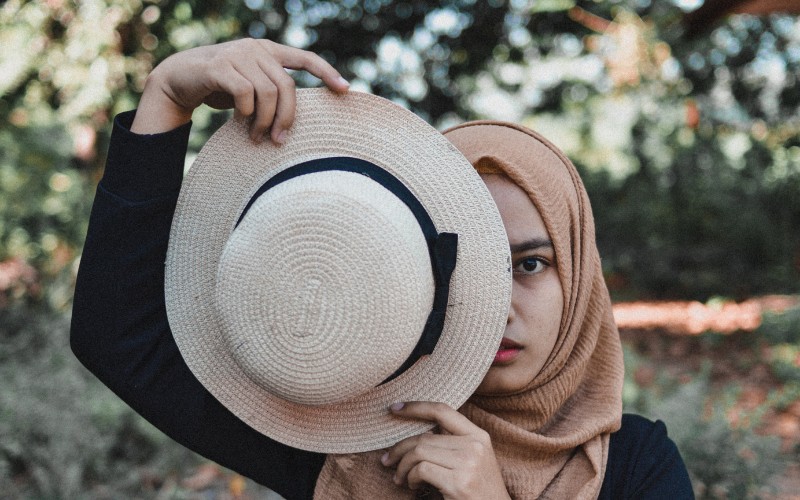 4. Casual Baseball Cap
The good old baseball cap is an athleisure staple but makes your style super laid-back yet, cool. It is simple but gives you that backpacking hijabi chick vibe. This cap can make a wrap-around hijab style look like the one from a street style catalog!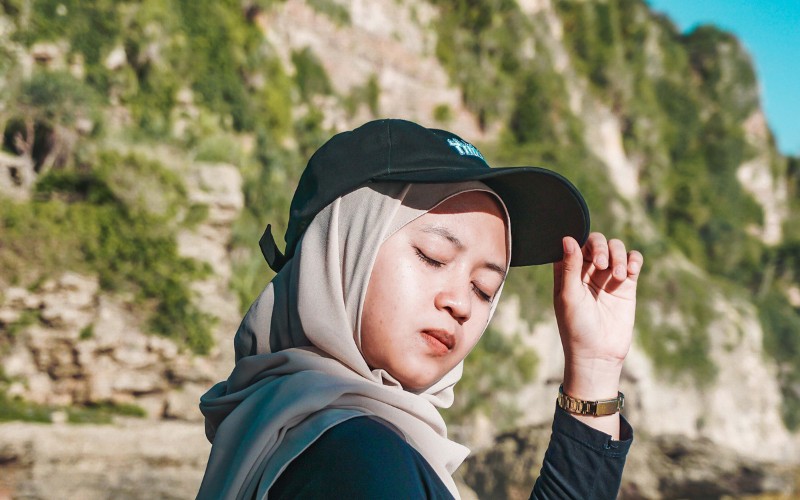 5. Floral Statement Hat
Make a loud statement with this delicate floral hat. If you are a person who loves to stand, then this number is just what you need! The dramatic sheer brim accessory is best to pair with your turban-style hijab. Stage a perfect formal look with this style to make you stand out on any occasion.