The hats worn by Major League Baseball players are iconic. Without much effort you can imagine the slightly curved brim, the perfect fit, and your favorite team's logo and colors.
Although the baseball hat seems like such a staple in American culture, it was only truly popularized for everyday wear by mainstream stars, like Tom Selleck in Magnum, P.I. in the 1980s.
Where do MLB Players get their hats? How have these hats evolved over the years? Here's everything you should know about the hats worn by MLB players and where you can find your own.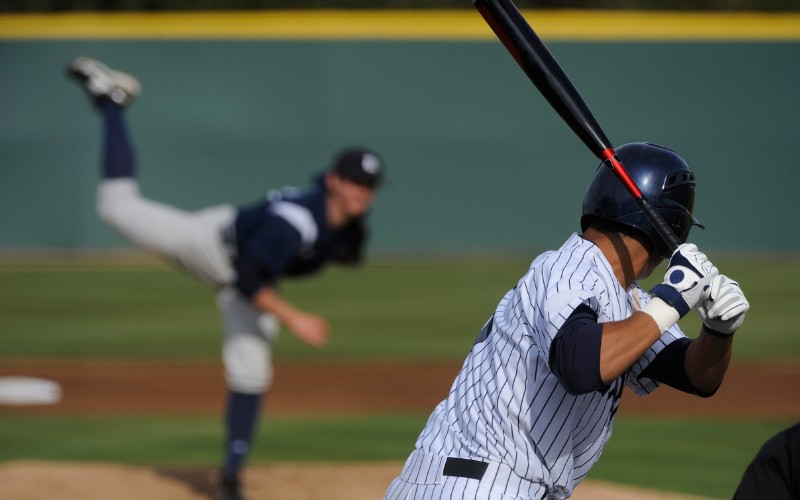 Who makes the hats worn by MLB players?
Major League Baseball players all get their hats from the same creator—New Era. New Era has been around since the 1920s, and has been exclusively supplying the big leagues with their signature hats for about 60 years. The baseball hats worn by the major league players are the iconic 59FIFTY. If you want an authentic baseball hat, you'll have to buy the 59FIFTY from New Era with your favorite team's logo. 
New Era's reach spans sports. You can also purchase a hat with your favorite NBA or NFL team. Sorry, hockey lovers, you'll have to go elsewhere for your merch.
Check out New Era MLB hats on Amazon
How have Baseball hats evolved over the years?
The history of the baseball cap is quite rich. Did you know that the baseball cap actually evolved from the style of hat called the deerstalker? You may recognize this hat depicted in illustrations of Sherlock Holmes! The first baseball caps were made of wool and leather and only worn for the purposes of baseball. As mentioned before, baseball caps didn't become a part of everyday fashion until the 1980s.
The Detroit Tigers were the first team to put their logo on the baseball hat, and then other teams quickly followed suit. As a result, the top of the baseball hat became longer and more structured to appropriately fit logos. Holes were also added to account for better ventilation.
All baseball caps were made of wool until 2007. In 2007, the hats were changed to a polyester material to keep MLB players much cooler.
What MLB Players Are Famous for Their Ball Caps?
There are a few players who are famous for their ball caps. It would be remiss not to start with Ken Griffey Jr. and his backward baseball cap. Ken Griffey Jr. caused a stir in the baseball scene when he started wearing his cap backward. Some saw it as a sign of disrespect, but in reality, wearing his hat backward was a vestige from childhood. Griffey Jr. grew up wearing his dad's hats, but they were too big, so he would wear them backward. The backward cap was an homage to his father. 
Nationals pitcher Sean Doolittle writes a message to himself in Sharpie in the brim of his hat every season. He removes his hat to read the message during particularly stressful parts of the game, to remind himself that no matter the outcome, it's a gift to play in the major leagues.
MLB hats are truly iconic. They come from a rich tradition and have made their way into popular culture. Make sure you grab a hat of your own the next time you watch a game.