Curious about deerstalker hats? These iconic hats have been popular among hunters for years, and for good reason – they're perfect for keeping your head warm and protected from the elements.
In this blog post, we will discuss everything you need to know about deerstalker hats from what makes a deerstalker hat to their history.
Pasquale Cutarelli Wool Tweed Deerstalker Hat (Amazon).
What is a deerstalker hat?
Deerstalker hats are characterized by their ear flaps, which can be worn up or down depending on the weather, and their brimmed front and back.
They are usually made from tweed for added warmth. The hat got its name from the fact that it was originally designed for hunting, as it helps to keep the hunter's head warm and protected during long hours spent outdoors.
The history of deerstalker hats
Deerstalker hats originated in Scotland, eventually becoming popular among deer hunters and sportsmen in 19th century England. Since then, deerstalker hats have been associated with hunting and outdoor activities.
The hat was made even more famous by popular fictional detective Sherlock Holmes, who was often seen wearing a deerstalker hat in the stories written by Arthur Conan Doyle, though the "deerstalker hat" was never mentioned by name in his books.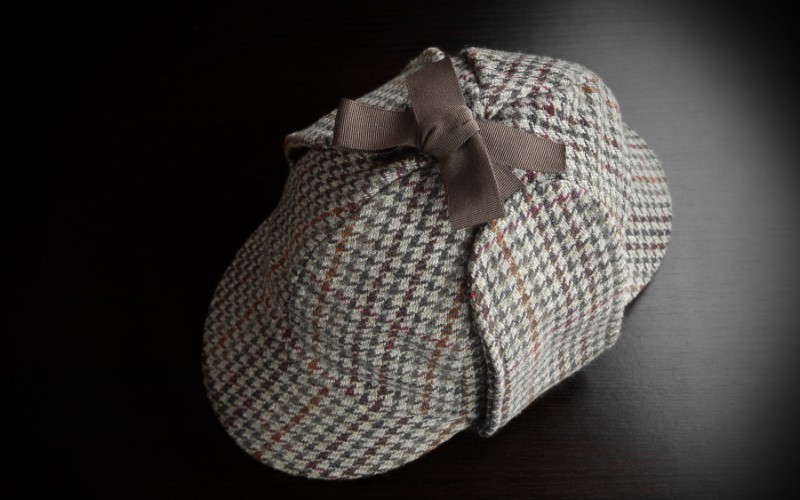 How to wear a deerstalker hat
Deerstalker hats are perfect for both men and women! Whether you're looking for a hat to wear on your next hunting trip or just want to add a touch of country chic to your wardrobe, deerstalker hats are a great option.
Deerstalker hats can be worn with a variety of different outfits, but they are most commonly seen with hunting attire.
It's popularly worn in more rural areas, especially those that get cold winters. If you live in a city and want to try out the deerstalker look, pair it with a trench coat and jeans for a more urban take on the classic hunting outfit.
Whether you're a fan of the history, style, or function of deerstalker hats, there's no doubt that they are an iconic part of fashion. So, if you're looking for a new hat to keep your head warm and protected during the colder months, a deerstalker hat is a great option!