There is no doubt that hats are a fashion statement. A well-made hat can add the finishing touch to an outfit and make you stand out in a crowd. Whether you're looking for something stylish to wear to a special event or something more casual for every day, there's a hat designer out there who can create the perfect look for you. Here are just a few of the most famous hat designers in the industry today.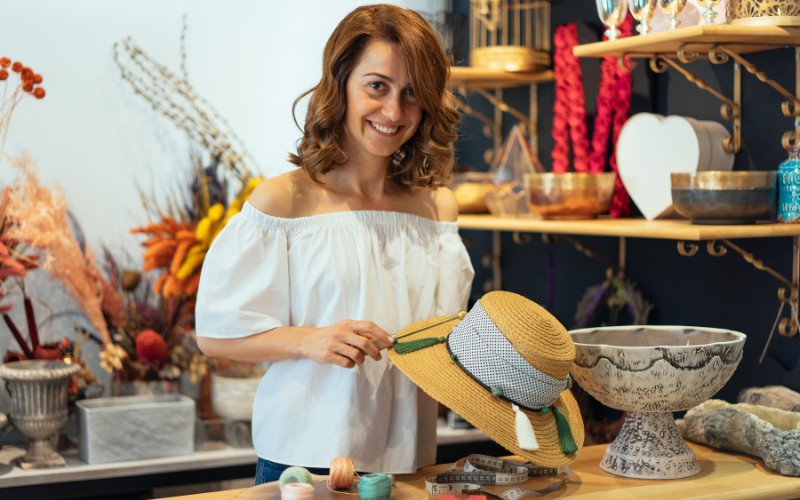 Alexandra Harper
Alexandra Harper is a hat designer who has been working in the fashion industry for over 10 years. She started her own hat company, Alexandra Harper Millinery, in 2014. Her hats have been featured in magazines and on runways around the world. Alexandra's hats have been worn by celebrities like Mary J. Blige, Nicki Minaj, and Beyonce. She is one of the most well-known hat designers in the world, and her company has a huge following on social media.
Philip Treacy
Five time winner of the British Accessory Designer of The Year. Treacy's work is popular among royals with thirty six of his hats worn at Harry and Kate's wedding. The most notorious of these being the hat worn by Princess Beatrice which as since been described as the pretzel hat. Known for pushing boundaries and creating innovative designs he has designed for the biggest names in fashion including Givenchy, Ralph Lauren and Versace.
Anna Rizzo
Anna Rizzo is a designer who is known for her hats. She has designed hats for many celebrities, including Madonna, Lady Gaga, and Britney Spears. Her hats are often outrageous and over-the-top, but they always get attention. Rizzo says that she likes to design hats that make people happy and that make them feel good about themselves. She also says that she is inspired by the colors and shapes of nature.
Stephen Jones
Stephen Jones is one of the world's most influential and accomplished hat designers. He has been designing hats for over 30 years and has worked with some of the biggest names in fashion, including Vivienne Westwood, Jean-Paul Gaultier, and Dior. His hats have been featured in magazines and runway shows around the world, and he has received numerous awards for his work.
Anya Morris
Anya Morris is a hat designer who creates one-of-a-kind pieces for her clients. She has a passion for hats and takes great pride in her work, which can be seen in the high quality of her designs. Her hats are not only beautiful but also very practical, as they can be worn in a variety of settings. Anya's clients include celebrities, fashion designers, and everyday people who appreciate her unique style.
Awon Golding
Golding's hats are not only works of art, but they are also very practical. She uses traditional hat-making techniques to create pieces that not only look good but also keep the wearer's head and ears warm in cold weather. Her hats have been featured in magazines and online blogs, and she has a large following on social media.
Francisco Rico
Francisco Rico, a Spanish hat designer, is known for his unique and innovative designs. His hats are often made from unusual materials, such as straw, felt, and velvet, and are decorated with intricate details. His hats have been worn by celebrities and royalty around the world, including Queen Sofia of Spain and Princess Diana.