The Panama hat got its name because it became a famous export from Panama, despite originating from Ecuador.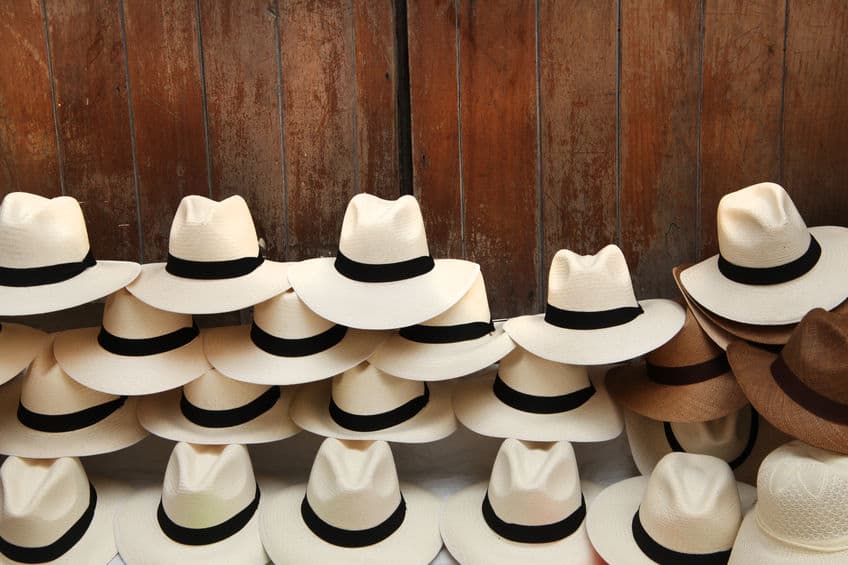 History of the Panama Hat
The Panama hat can be traced as far back as the 16th Century. Spanish conquerors took note of the native people of Ecuador wearing hats fashioned from toquilla palm.
In the 17th Century, Manuel Alfaro was a visionary who saw the trade potential in the hats. He set up a business in Montecristi, Ecuador, to trade these hats in Panama.
Only in the 18th Century did these hats start being called the Panama hat. The hats were attractive, lightweight and offered great protection from the sun.
In 1906 a photo of President Theodore Roosevelt wearing a Panama hat in a Colonial style was published. It spread worldwide, increasing the popularity of these hats globally.
Toquilla Plant
Toquilla straw is grown in the province of Manabi in Ecuador. The farmers harvest the stems before separating and boiling the fibers which are weaved to form the hat. Each hat can take up to eight months to make depending on the type and quality.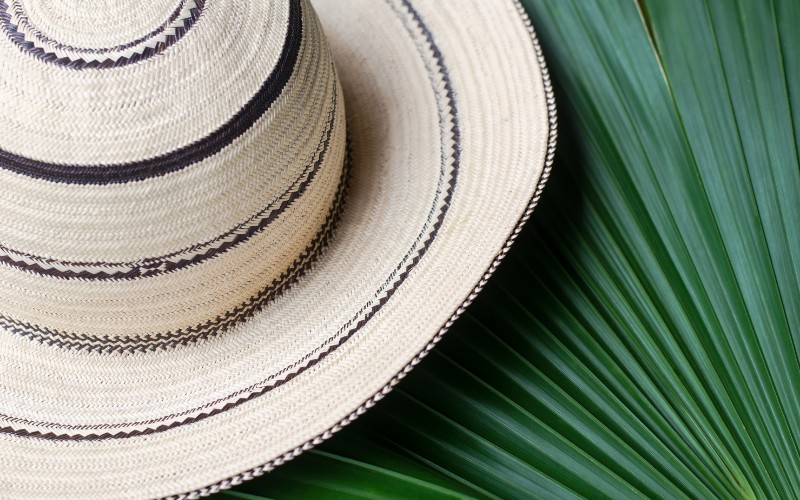 Quality of the Panama Hats
The best hats use a fine, evenly colored straw and dense weave. Several grades, between one and twenty, are used to rate the hats, although it is not universally applied.
Cost
The best quality Panama hat ever woven had an estimated value of about $100,000. It took a master weaver nearly five months to weave it and then five more weeks for the artisans to finish it.
Styles of the Panama Hat
There is more than one style of Panama hat that you can buy on the market today. Many have made their way onto the big screen.
Fedora – The Fedora style is one that grew in popularity during the 1940s. It was the hat of choice for many on and off the big screen. It is still trendy today.
Optimo – The Optimo is the classic Panama style. These hats are more prevalent in Britain and in Asian countries. Today it is still more popular in the UK than in America. It comes in a variety of styles that make it very unique.
Monte Carlo – The Monte Carlo was initially called the Planter style. It was immortalized when Clark Gable wore it in Gone With the Wind. Today, the most common version of this style is called the Gambler. This Stetson gambler hat on Amazon is a very popular modern take on this classic hat.
The Verdict
While the Panama hat has a misleading name given its true origins, it nevertheless has become a timeless fashion accessory.