The global baseball cap market totalled 17.49 billion in 2021 and is expected to continue growing year on year to an estimated 24 billion annually by 2026. Traditionally caps were solely used as a practical piece to soak up sweat, and shield an athletes face from the sun while playing a match.
Nowadays, they are more than just a practical piece of kit, many buyers have fashion at the forefront of their mind when making their next baseball cap purchase. There are many companies that have stake in the baseball cap industry, but New Era and Nike quite possibly have the majority share, and certainly are the most well known globally.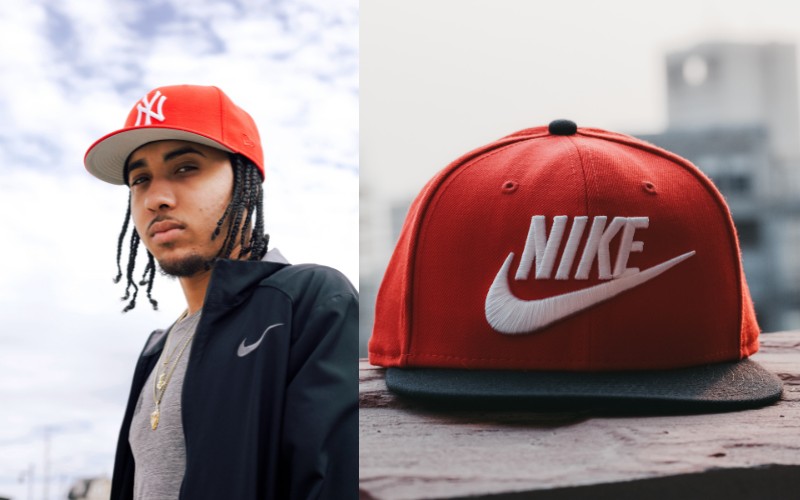 The New Era Hat Company
New Era hat company was founded in the 1920s, with the first baseball cap being produced in 1934 for the Cleveland Indians uniforms. By 1950 New Era was the only hat company supplying baseball caps to the big-league baseball teams.
The New Era 59FIFTY is perhaps the most well-known, iconic baseball hat designed by the company, and still in 2022 it proves to be popular with collectors and sports fans alike. Today New Era are still the exclusive cap company to manufacture baseball caps to Major League Baseball teams, not only that but 2012 New Era became the official sideline cap of the NFL, and in 2016 the official court cap of the NBA. No other headwear brand has exclusive rights to all three major US sports leagues simultaneously.
Nike Hats
Nike was founded in 1964, originally releasing a track running shoe. It wasn't until the 1970s that they designed and released a baseball cap design. Since then, they've become big players in the headwear game, their pieces instantly recognisable with the Nike logo, and popular more so with fashionistas and fashion influencers around the globe.
A Nike cap can compliment any casual, sporty look and is very typical of an influencers 'outfit of the day' look you might see on Instagram. Nike headwear are just a small part of what they do and is seen more of an accessory rather than a focal part of their brand. However, they are still big players in the headwear market.
The popular Nike Heritage 86 on Amazon
The Difference
Whilst on a New Era cap you are more likely to see the logo of a baseball, basketball, or football team emblem, so a non-sports fan might not be able to recognize a New Era cap when they see one, unlike a Nike cap which, globally, is one of the most recognisable brands around.
New Era probably pips Nike to the post when it comes to sports caps, and it'll likely stay that way whilst they still exclusively make caps for the NBA, NFL, and MBA. But Nike will always be ahead of New Era when apparel, clothing and sports uniforms are concerned, and probably will always be front runners for athletes, and sports fans around the world.