'Tis the season for traveling! Usually, when you take a vacation, you're headed to a climate that's a little different from your own. Whether you're visiting the beach or the mountains, you may require certain headgear to make your trip comfortable.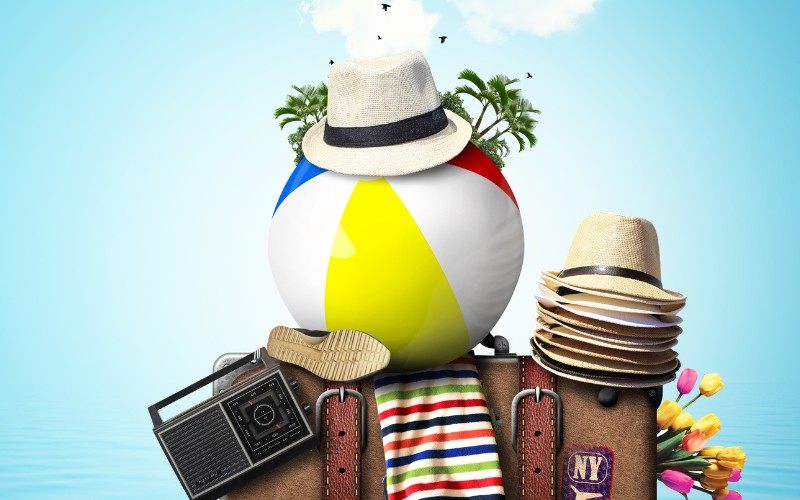 Function and fashion are only two considerations you should make when picking your travel hat. You also need to think about how your hat is going to travel with you. Here are a few tips for selecting the best hat for your travels.
1. Pick the right hat for the climate.
Before heading out on your travel adventures, make sure you check the weather ahead of time. If you're visiting during a time of seasonal transition, it might be smart to check what the weather was like during those dates in previous years. It's very important to pick the proper hat for the climate.
For example, if you're visiting Costa Rica in the rainy season, you want to pack a boonie hat or waterproof bucket hat, instead of your favorite baseball cap, because the cardboard bill might not be able to withstand rainy season downpours.
On the flip side, if you're traveling to the top of a mountain, even if the climate at the base of the mountain is warm, the same can't be said for the mountain's peak. Make sure you bring a beanie or ushanka hat to keep you warm.
2. Consider how you need your hat to function.
What function are you looking for your hat to provide? Do you need shade from the sun? Then, pack a sun hat with a wide brim. Do you need protection from the sun? Consider buying a Sun N Sand UPF 50 foldable Woven Brim Hat. (Amazon)
Need to stay warm in sub-zero temperatures while you sled across the tundra? Consider the easily packable Outdoor Research Transcendent Down Beanie (Amazon). You might not look like a fashionista, but you won't get frost-bite.
3. Pick a hat that can be easily packed.
Some hats are easier to pack than others. Picking a hat that's considered "crushable" is a great solution for travel. This ensures that your hats arrive at your final destination looking and functioning the same as when you left your hometown. If it can't take the weight of clothing, shoes, and toiletries crushing it from all sides, it might not be the best choice for your trip.
4. Arrange for safe travel for your hat.
What about straw sun hats and fedoras? You can certainly bring these to your beach vacations, but you'll want to arrange for safe travel, since straw can warp, fray, and break if not treated properly. Either plan to wear your straw hat in the airport and carry it on or pack it in a hat box, so it doesn't get crushed in transit.
5. Scope out what the locals wear.
The locals are going to know how to dress best for where they live. Do a little research before you go to find the perfect hat for your destination. You can also plan to purchase a hat once you get there, so you can get the local expert opinion. Not sure what kind of cowboy hat is best to keep the Western Nebraska sun at bay? Find a local hat shop. They'll have all the answers.